Professional Car Service in Melbourne
Inquire Now
FOR ALL YOUR
MECHANICAL & TYRE
NEEDS



PLEASE VISIT
WESTERN AUTOMOTIVE & TYRES
We also provide a Tyre service, Truck rental service and we also do
4x4 modifications. So Western Automotive & Tyres is your one stop
shop for you vehicles needs
Contact Now
Here at Western Automotive & Tyres we are committed to bring our customers with quality products and services at amazing prices. We have a great team with a lot of experience in the automotive industry. We specialise in all cars, makes and models and we will keep your car up to date with logbook services.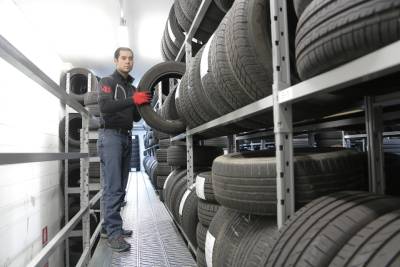 Whatever type pf tyre you are looking for, we will have it stocked up at Western Automotive. We have a lot of tyres to suit your car, SUV, light and heavy commercial vehicles. We are dedicated to giving the best service and prices to our customers at whatever budget you have in mind.

We have a huge fleet of trucks ready to be rented to our lovely customers, from 3ton boxed trucks to 10 pallet curtain siders. We have a hand full of trucks with tail gate assistance so that it will make it easier for you. We provide short & long term rentals with competitive prices. So next time you move/ need a truck, hire from us!
Customise your choice of 4×4 with our experienced team at Western Automotive. We have a range of packages for all your needs at amazing prices. Come in and let us know your ideal 4×4 and we will take that into note and make your dream become true.

Here at Western Automotive we strive for our customer satisfaction. Our experienced motor mechanics will insure to fully inspect your car from top to bottom to make sure your vehicle does not have any faults.
We also provide a Tyre service, Truck rental service and we also do 4×4 modifications. So Western Automotive & Tyres is your one stop shop for you vehicles needs.